Description
Dress Detail:
Color: Rust and Beige
Fabric: Chiffon and banarsi Jamawar
Top:
Rust  pure chiffon back short length frock.
Frock has been adorned with embellished neckline.
Small motifs spray scattered all over front and back of the frock.
Large border implemented at the bottom of frock.
Attractive scalloped work on hem
Dress comes with sheer full sleeves.
Fully embroidered sleeves.
Dress comes with embroidered waist belt.
Pure silk used for linning inside.
Concealed back zip closure.
Bottom:
Beige pure jamawar bell bottom pants.
Embroidered motif implemented at the bottom of trousers.
Fixed waist belt with side zip closure.
Dupatta:
 Matching rust pure chiffon dupatta.
Stones spray scattered all over the dupatta.
Dupatta has been finished.
Embellishment work made with:
Complete hand embellishment.
Embroidery includes Kora, dabka, stones, sequins, beads, multiple color resham and pearls.
100% pure highest quality imported fabric.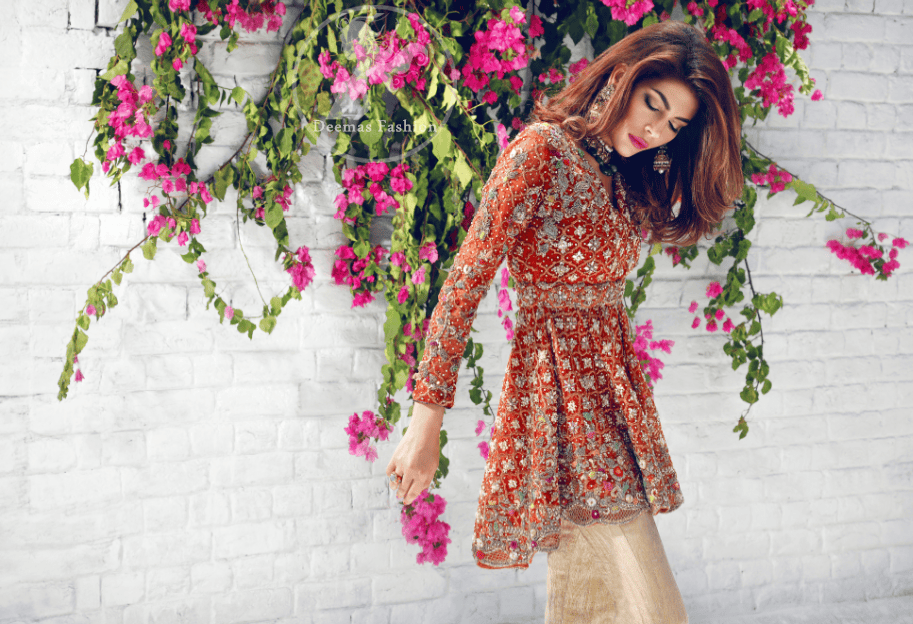 Rust Short Frock – Beige Embroidered Pants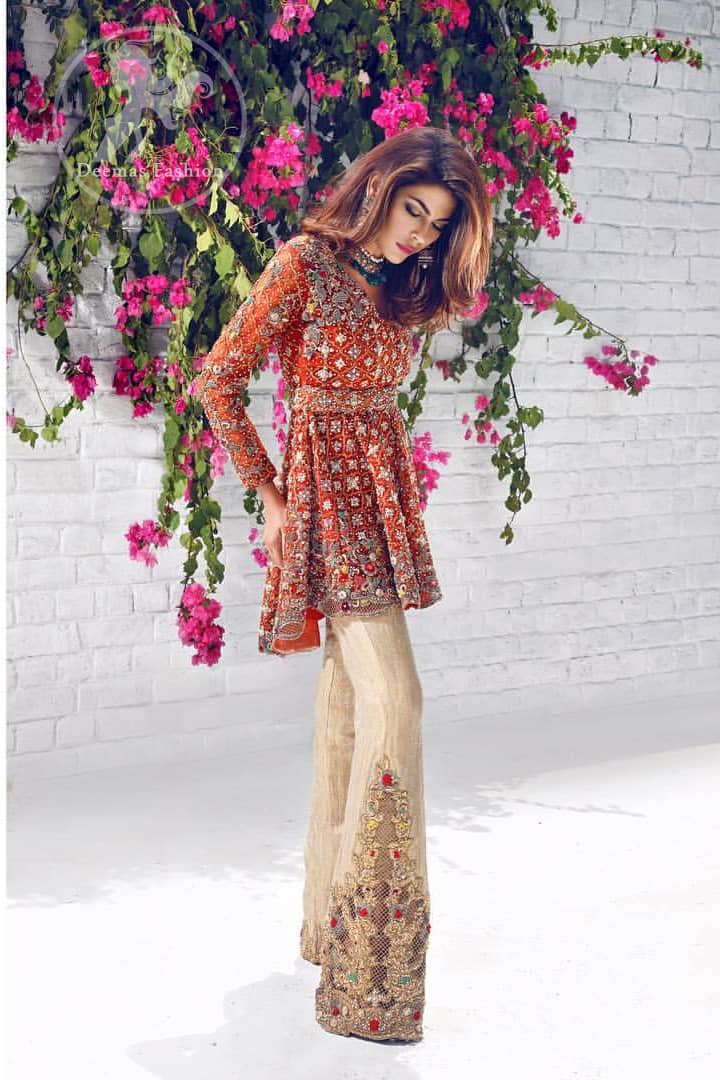 Rust Short Frock – Beige Embroidered Pants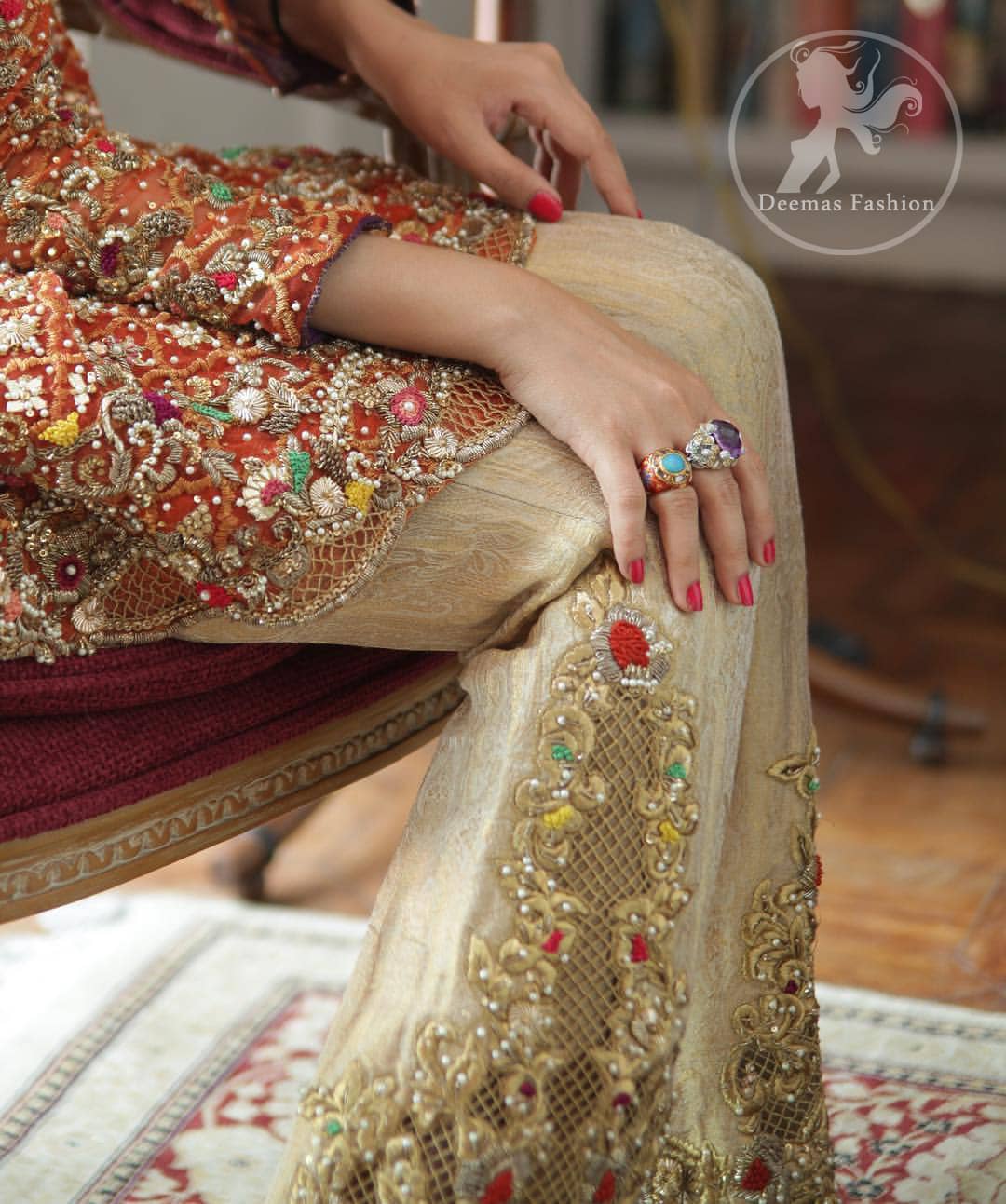 Rust Short Frock – Beige Embroidered Pants